Picture Books

Princess Beatrice and the Rotten Robber

Princess Beatrice loves dressing up, and more than anything else she loves wearing jewels – lots of jewels. When a rotten robber kidnaps her and makes off with the glittering goodies, he soon finds he has trouble on his hands. She's a feisty little princess who provided inspiration for 'What do you think, Feezal?'



The Cherry Dress

As a child I actually had a cherry dress. It was green and the cherries were red beads that turned white because I sucked them. This is a story about a special dress that Grandma makes for Sally because she knows Sally loves cherries. But Sally grows and the dress doesn't fit any more, but then Sally has a good idea…








Not a Nibble!

'Goodbye smelly old city!'
'Hello big blue sea!'

Holidays at the beach mean camping, swimming, feeding the seagulls, walking, reading…everyone has plans for things to do. Susie wants to catch a fish, but some people aren't lucky at fishing. What she's lucky at is something else, quite unexpected and wonderful.

1997 CBC Book of the Year - Picture Book
1999 & '00 KOALA (NSW) Children's Choice Award finalist


The Moon in the Man

A bouncing-on-the-knee, Joining in, Make-'em-laugh, Happy times, Book of rhymes.

These short modern nursery rhymes, some with actions, turned me into a circus. Looking down at fifty Grade 1s doing Crazy Claps just encourages me.

2003 CBCA Notable Book






I'm still awake, still! with composer, pianist, choir leader and singer Sue Johnson.

Fiddy is small and busy and quick. And at bedtime he's still wide awake.

This book is the result of the workplace choir, at publisher Allen and Unwin. Sue was our leader, and choir members began to give her lyrics. My publisher at that time, Rosalind Price suggested we collaborate on a picture book with a CD of songs.

2009 Speech Pathology Awards Young Children's shortlist.
Song Goodnight my little Darling recorded by Jacqueline Gawler, CD Ambrosia
2011 Still Awake Still! children's theatre show at Melbourne Arts Centre, based on songs from the book.
2014 Still Awake Still! children's theatre show tours USA and Australia



That's not a daffodil!

When Tom's neighbour gives him a brown bulb, he can't believe it will flower.

'That's not a daffodil!' says Tom.
'Well,' says the old gardener. 'Let's plant it and see.'

A playful story that little children will enjoy again and again – about an inventive boy, a kindly gardener, a growing friendship and the promise of a bulb.

2012 CBCA Awards Honour Book, Early Childhood


Ten Blue Wrens and what a lot of wattle!

Count the busy wrens on their fine stick legs,
The bowerbird's treasures, his bottle tops and pegs.
How many potoroos? How many pies?
How many gum leaves? How many flies?
Now count the strawberries
On that luscious pavlova.
Quick! Count the lamingtons…
Oh! None left over!

You can count from one to a thrillion! A playful and absolutely Australian counting book illustrated with stencils.

2012 CBCA Awards Notable Book, Qld Premier's Literary Awards, shortlist, Honourable Mention Prime Minister's Awards


---
Poetry


Honey Sandwich

Cheeky, silly and thoughtful poems, mostly from a child's point of view. It's been extraordinarily popular with kids and has inspired them to write wonderful playful poems of their own. Also has brought to light many fine examples of double-jointedness.

1994 Children's Book Council Book of the Year Honour Book - Younger Readers
2000 YABBA (Victoria) Children's Choice Awards shortlist



Mongrel Doggeral

Ok dudes! Uni-verse
bla bla bla Could be worse.
If you don't like trout
stick it up your snout
This book by Honey
is worth the money.

Use Mongrel Doggerel! as a spring board and indulge in a poetry binge. Brainstorm where nothing is too silly.

Spike Milligan, Russel Hoban, Doug MacLeod, Hilaire Belloc. Ogden Nash.

Popular, especially the national anthem, Advance Australia Fair.

H v f n!

---
Novels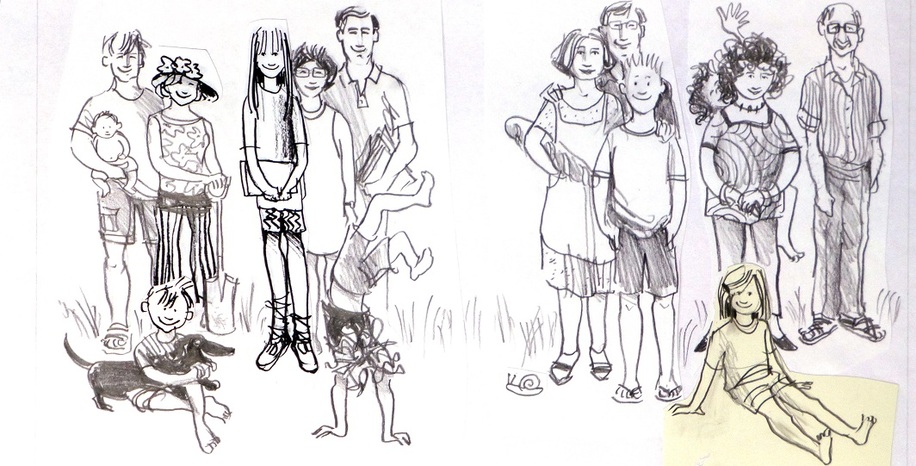 45 & 47 Stella Street and everything that happened

This is 11-year-old Henni's original version of what her gang did when The Phonies moved into their street and started to spoil everything. It's fast and funny and you never know what's going to happen next.

1996 CBC Book of the Year Honour Book - Younger Readers
1996 Adelaide Festival Awards, National Children's Book Award Shortlist.
1997 YABBA (Victoria) Children's Choice Awards - Older Readers
1997 Premio Cento Prize for Children's Literature (Italy)
1998 COOL Awards shortlist
1999 & 2000 KOALA (NSW) Children's Choice Award shortlist


Fiddle-back

Henni's story of everything that happened when the Stella Street mob went camping in a beautiful wild place. Pregnant Donna was happy, the river had the perfect swimming hole, it was full-on fun until things began to get scary…and then the storm cut them off.

2000 WA Young Readers' Book Award shortlist


The Ballad of Cauldron Bay

'It's me again, Henni Octon, writing on MY VERY OWN COMPUTER about everything that happened when we went to Cauldron Bay. Bliss until…along comes Tara the Runiator. Want to know what happened when chickee-babe Tara meets the surfing Barbarians? And, can a rip really suck you all the way to South America? And anyway, who built the old wooden house at Cauldron Bay? And will Briquette survive that foul think she's just eaten?

WARNING! THIS BOOK CONTAINS SWEARING AND POETRY

2005 CBCA Notable Book
2005 Australian Psychological Society Children's Peace Literature Award shortlist


To the Boy in Berlin with Heike Brandt

'A postcard from Leo Schmidt?' says Henni. 'I can't believe it! I'm trying to solve the mystery of a boy called Leopold Schmidt who migrated to Australia years ago. Leopold is long dead, but this new Leo is very much alive (and kicking). YEP! JA!

This is a boy-girl, north-south, new-old, funny-sad, can't-put-down, around-the-world adventure told in email by Henni and Leo.

2008 Australian Publishers Design Awards Best Designed Book for Young Adults; Selected for The White Ravens, International Youth Library, Munich
2009 WABRA Younger Readers' shortlist; Published in Germany as Henni & Leo


Don't Pat The Wombat!
Illustrated by Gig Clarke

The warts-and-all story of a Grade 6 school camp (including the funny, rude and naughty bits), featuring a loner called Jonah and an explosive teacher called The Bomb. Starring Petal the little black dog, Miss Antonia Cappelli, Bulldozer the wombat, Meatloaf the pumpkin, Sinbad the horse, Helmut from Germany, The Convicts, and the oompa doompa with a special guest appearance by 60,000 leeches.

1997 CBC Book of the Year Honour Book - Younger Readers
1997 CROW (South Australia) Children's Choice Award – years 3-5
1998 COOL Awards shortlist
2000 KOALA (NSW) Children's Choice Awards shortlist
2001 YABBA (Victoria) Children's Choice Awards shortlist


What you think, Feezal?

A funny modern princess-in-a-tower story about a poor little rich girl, some rotten robbers, a brand new Harley Davidson motorbike, family, friendship, money, computers, books and babysitters. It's also about wanting a dog.

1999 N.S.W. Premier's Literary Awards shortlist.
2000 Adelaide Festival Awards, National Children's Book Award shortlist
2001 WAYRBA West Australian Young Readers' Book Award shortlist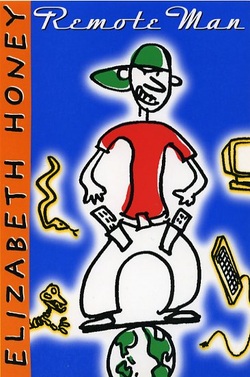 Remote Man

They meet in a secret chat room—Remote Man the computer wiz (Melbourne), Kuza (Arnhem Land), Salamander (France), Ja (Jamaica) and Rocky (Massachusetts) but what can they do against the seriously weird stuntman Frank Laana who is smuggling wild life from anywhere to anyone. A funny international internet thriller.

TOTALLY TESTED ON DUMB ANIMALS — BOOT IT INTO YOUR BRAIN

2001 Australian Wilderness Society Environment Award for Children's Literature
2002 WA Young Readers' Book Award shortlist
2003 'Kinderliteraturpreis' shortlist, Germany
2003 Selected for New York Public Library's Books for the Teen Age List







---
Activity Book




More Content Coming Soon!